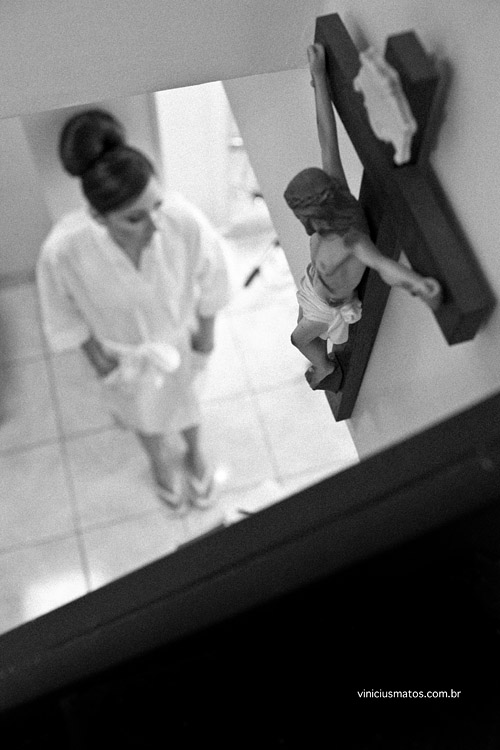 No one loves another person by the qualities they have, otherwise the honest, friendly and non-smokers would have a line of suitors knocking the door.
Love does not really like numbering, does not obey reason. True love happens by empathy, by magnetism, by conjunction of stars.
No one loves another person because they are educated, well dressed and and is a fan of Caetano. These are only referential.
One loves because of the smell, the mystery, the peace that one gives the other, or the torment caused.
One love because of the tone of voice, the way the eyes blink, the fragility that comes out when least expected.
You love that sassy. You wrote dozens of letters she did not answer, you gave her flowers and she left them to dry.
You like rock and she chorinho, you like the beach and she has an allergy to the sun, you loathes Christmas and she hates the New Years, not even in hatred you both match. Then?
So, she has a way of smiling that makes you immobilized, her kiss is more addictive than LSD, you love fighting with her and she loves to tease you. It has a name.
You love that bastard. He says he will, but does not call, he wears the first rag found in the closet. He do not catch a week on jobs, he is always broke, and it's kind of a womanizer. He has no vocation for Prince Charming and you still can not dump him.
When his hand touches the back of your head, you melt just like butter.He plays harmonica, loves animals and writes poems.Why do you love this guy?
Do not ask me, you're smart. You read books, magazines, newspapers. You like the Coen brothers and Robert Altman films, but you know that a good romantic comedy also has its value.
You are pretty. Your hair was born to be shaken in a shampoo commercial, and your body has all the curves in place. Independent woman, steady job, good bank balance. Enjoys travel, music, crazy about computer and your fettucine with pesto is unbeatable.
You got good humor, do not get on anyone's toes and loves sex. With a resumé like that, creature, why are you without a love?
Ah, love that fox. If only love were not a feeling, but a mathematical equation: Me beautiful + you smart = two lovers.
It does not work that way.
Love does not require prior knowledge or consultation anywhere. One loves precisely because of what Love has of indefinable.
Honest people there are thousands, there are bunches of generous people, good drivers and good fathers, it is full of them!
But no one can be the way the love of your life is! Think about it. Asking is the most effective way to earn. It is the largest contingency of those in need.
(Arnaldo Jabor)
Thank you Lauro and Michele for the trust!
Ass: Mr. V