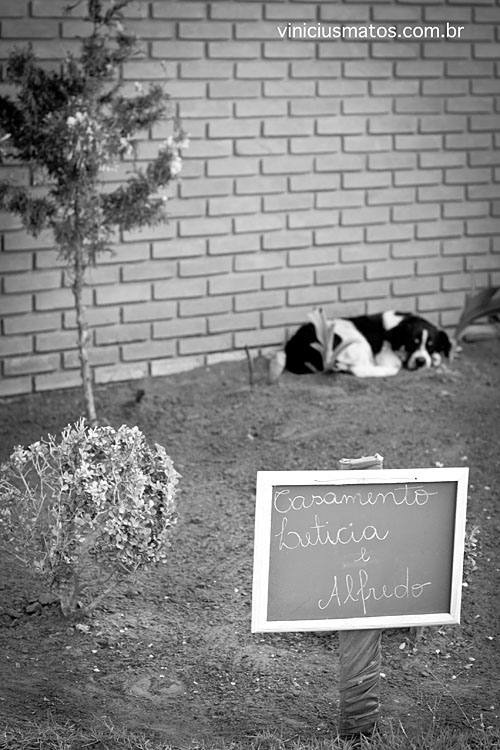 Contest Get Married in Daylight 2010
It is time to show the photos of the couple Letícia and Alfredo, the winners of
Get Married in Daylight
contest. A contest that I launched last year here in the BLOG, seeking the disclosure of weddings during the day, which are very rare in our country. Basically a question of culture.
The winning couple inspired me. It's all I can say about them. Letícia, likes detail, is exotic, and very polite. Alfredo… hmmmm… nice …. nice, really very nice!
I met them one day before the wedding, during the intimate dinner for the family. I took with me to Marilia, scene town of the wedding, many expectations and I can say I left there with them overcome. I was treated very well. The wedding was quite unique. The affection for each other is something that thaught me. Here is a benefit of being a wedding photographer. I learn every day to be more gentle with those we love. In addition, for the best, the wedding took place in daylight.
That's right, to be soon married ladies and gentlemen. A daylight wedding to me, offers more opportunities for the photographer to create, because it is natural light, spotlights planned by the guy upstairs.
He knows what he does!
Important to emphasize here that stay true to my proposal to publish what I liked most and not what I think people will like. One more 100% black and white post, grains, cuts and emotion. Gradually I go finding myself and daring.
Time also to thank two people who helped me as volunteers at the event. American photographer 
DAVID BECKSTEAD
, who was mysecond camera and 
Érica Meirelles
, who did a beautiful assistence.
Attention, in 30 days I will put in here in the BLOG the GET MARRIED IN DAYLIGHT contest 2011. Grooms and brides, prepare your videos!